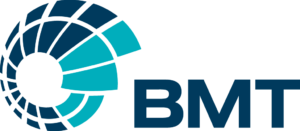 BMT provides independent technical expertise and consultancy. We offer design solutions, asset management, programme delivery and technology services to customers in the defence, security, transport, energy and infrastructure markets. Our team thrive on tackling the most complex engineering and programme challenges, and are adept at blending capabilities from the entire spectrum of engineering disciplines to deliver enduring and value-adding solutions.
With an unparalleled understanding of operational contexts and the need for safe, capable and available fleet assets, BMT has an extensive track record of successful SMERAS projects which demonstrates the depth of our experience in safety and environmental management, safety assurance, engineering, through life support planning and architecture.
Our reputation and expertise is recognised by defence authorities in the UK and overseas including Europe, North America and Asia Pacific. As a core member of the UK industry team in particular, we have been providing submarine engineering, safety and project support to the Royal Navy (RN) nuclear submarine flotilla for over 20 years. Broader still, we have access to a vast array of skillsets, including systems engineers, naval architects, marine engineers, safety and environmental risk consultants, supportability, cost engineers and software developers, making no defence challenge too small.