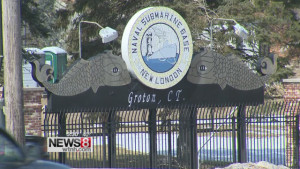 GROTON, Conn. (AP) — The Navy's submarine base in Groton is holding a ceremony Monday in honor of a military dog that died from illness this month after years of service.
The dog named Jolly, a Dutch Shepherd and Labrador mix, began its service at the Navy base in July 2009 and conducted more than 1,300 inspections. It also was deployed to support military operations overseas in Iraq and Afghanistan.
Jolly died of cancer on April 4. The commanding officer at the base, Navy Capt. Carl Lahti, is expected to speak at the ceremony, which is closed to the public.
Military dogs assigned to the base's security department work with their handlers on duties including patrol and detection of explosives and weapons.
Copyright 2015 The Associated Press