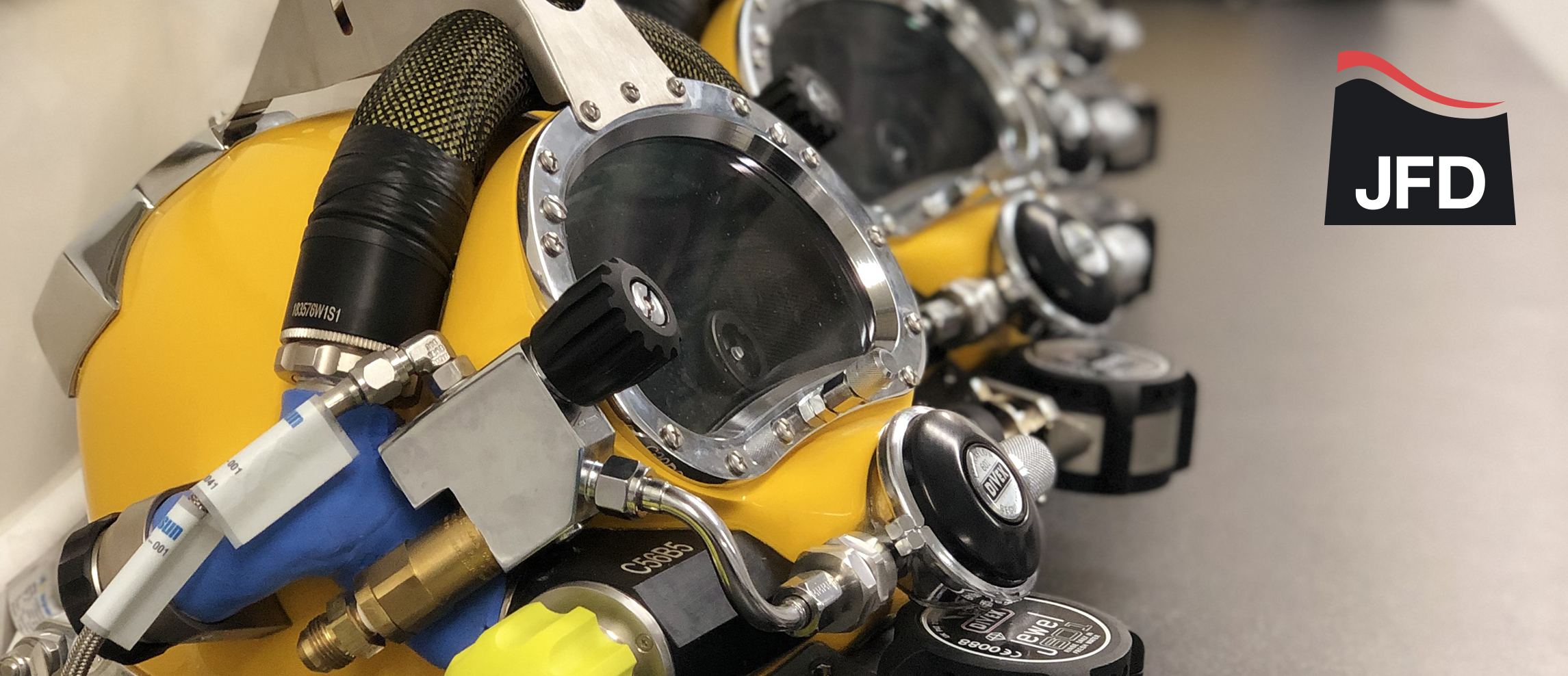 JFD, the world leading underwater capability provider serving the commercial and defence diving markets and part of James Fisher and Sons plc, has successfully delivered the world's first saturation diving products rated to a depth of 500m.
The products have been developed as part of a saturation diving system for a leading offshore service provider. The development demonstrates JFD's ability to overcome the most complex challenges and provide solutions that set new operational performance and safety standards.
The new products, which include environmental control systems, gas reclaim and life support products, provide the most advanced saturation dive capability in the world, allowing the most complex offshore operations to be conducted efficiently in the safest possible conditions.
Giovanni Corbetta, Managing Director, JFD, said:
"We are pleased to have reached this latest milestone in this one-of-a-kind deep-sea diving project which demonstrates JFD's capability in developing technology and simulating performance in the most challenging underwater environments. The delivery of these world-first products is the latest demonstration of JFD's world-leading R&D and innovation programme, and our ability to develop solutions that overcome the most complex of challenges for our customers. This is not only integral to everything we do as an organisation, but also the driving force behind delivering ever-improving safety standards for commercial divers operating in the offshore industry."
To meet the requirement for 500m rated products, JFD updated its existing technology to provide greater performance capacity, as well as developing entirely new products, all of which have to be verified and proven at this lower operational depth, improving JFD's offering to the commercial diving sector. The new technology utilised by JFD has enabled multiple products to be designed that are able to cope with increased pressure, increased ability to heat and cool the divers' living environment and increased transfer of gas and fluids at this extreme operational depth.
JFD has previously modified its range of equipment to meet customer requirements. In 2014, as part of a saturation diving system built for the Russian Navy to support submarine rescue operations, JFD saturation diving products were enhanced for 450msw operation and incorporated within the diving vessel Igor Belousov.
Mr Corbetta added:
"The development of these saturation diving products highlights JFD as a leader at the forefront of innovation in the provision of commercial diving products. Using our market knowledge and extensive experience, we continually look to set new standards in the delivery of comprehensive systems, technologies and training that break new ground in safety and protecting life at sea."