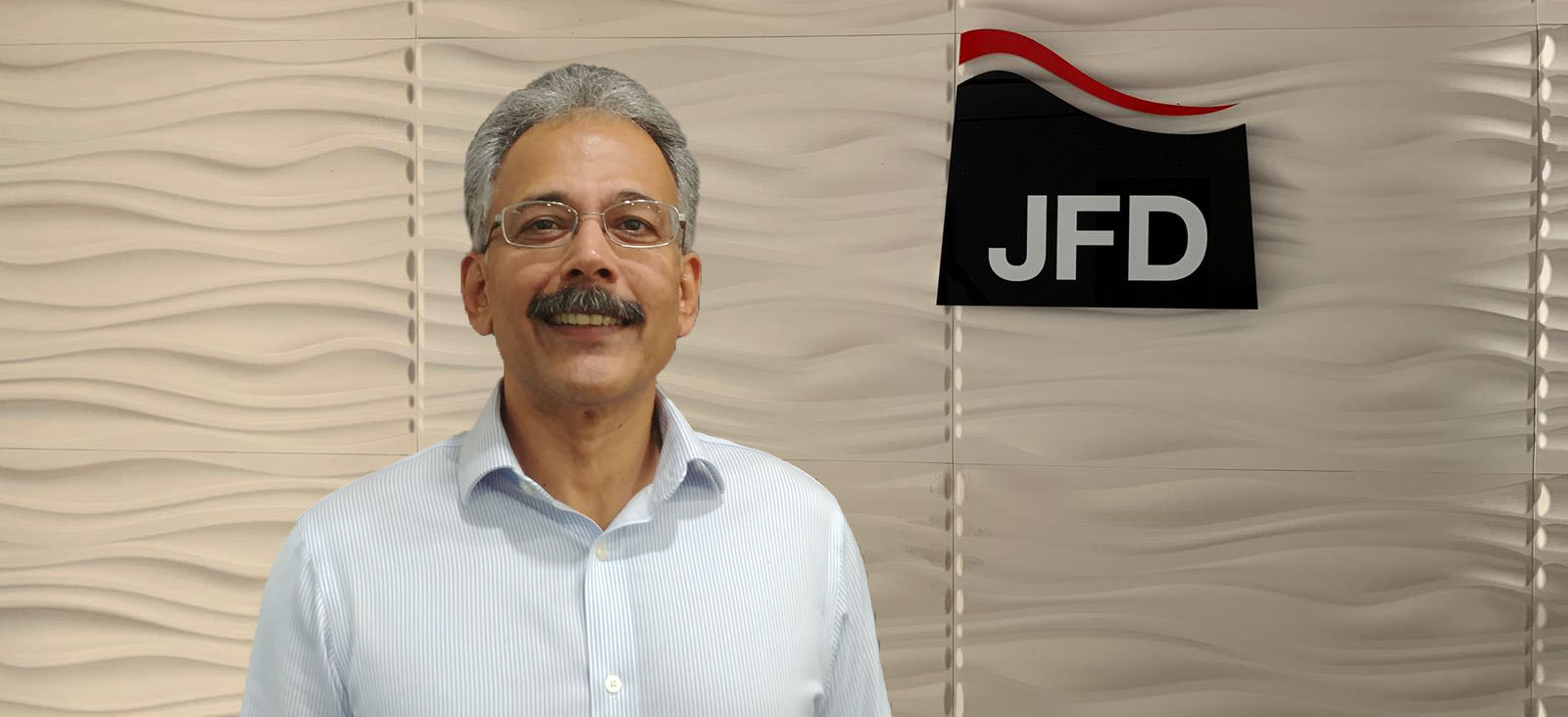 JFD is pleased to announce the appointment of Mr Sunil V. Uchil as Managing Director Asia. This promotion will not only strengthen relationships and enhance support for JFD's existing clients in the region, but will also enable JFD to build long term and sustainable growth within these key market areas.
Sunil joined JFD in April 2018 as Head of Commercial Delivery for JFD Singapore and is currently Managing Director of JFD Singapore. He is an engineer by trade having attained his Shipbuilding Engineering qualification from India. With over 30 years' experience across the Shipbuilding and Oil & Gas construction industries he has gained expert knowledge of Diving Industry operations through base / asset management and mobilisation roles.
As part of Sunil's responsibilities as Managing Director of JFD Singapore, he has direct responsibility for the long-term submarine rescue contract with the Singapore Navy as well as overseeing commercial diving manufacturing and service contracts managed by the JFD facility in Singapore.
Mr Richard Dellar, JFD Managing Director, said:

"We are delighted to appoint Sunil into this position and look forward to using the breadth and depth of his experience to take our relationships across these key markets to the next stages of growth.

He has already proven to be a fantastic asset to the JFD team and his engineering and commercial background along with his understanding of hyperbaric environments is going to enable him to really connect with both existing and new  customers."
JFD has seen substantial growth across the region over the past ten years, notably the Indian Navy contract to deliver two complete third generation submarine rescue systems and a 25-year all-inclusive annual maintenance contract, delivered by our Indian Joint Venture ; JFDMIL.  JFD delivered the systems in 2018 and over the life of the contract will provide training to local teams of engineers to maintain the systems, employing the knowledge gained through years of operating world-class submarine rescue services with navies across the world.
Mr Uchil said:

"I am particularly looking forward to developing the JFD relationship with the Indian Navy as part of our existing contract. This focus will enable us to further strengthen our in-country presence and leadership, consequently increasing our ability to better serve our customers.


"JFD is committed to continual improvement to further enhance the lives of submariners and divers and I am excited to build upon our local platforms in order to better understand and serve our customers' needs through assured availability, support and trusted service."
Sunil's new role is effective immediately.