Japan's growing offshore wind industry is gaining a Saab Seaeye Cougar XTi underwater robotic vehicle for cable burial inspection and other roles.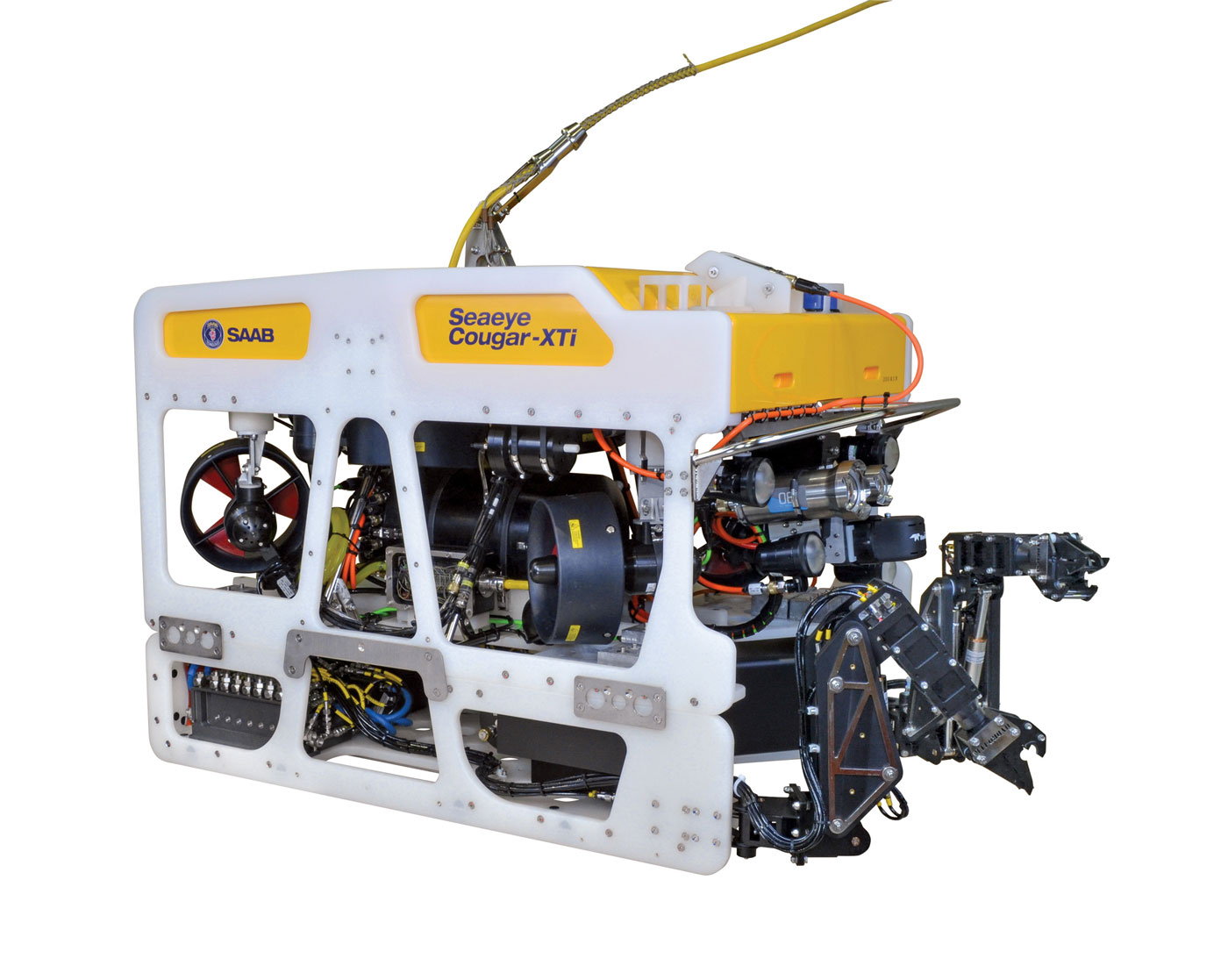 The Saab Seaeye Cougar XTi for Kayo Engineering can operate precisely in strong currents whilst fitted with cameras, sonars and tools.
Kaiyo Engineering has acquired the 2000m rated Cougar, incorporating intelligent control architecture, for deployment from a 250ton mother ship, the Kaiyo Maru.
The ship is one of a fleet of vessels belonging to Kaiyo Engineering, the only privately owned research and observation company in Japan.
The Cougar XTi adds to Kaiyo's portfolio of Saab Seaeye robots that include a Leopard and a Falcon.
In addition to its cable inspection role, the Cougar will also be used by Kaiyo Engineering to cover additional Leopard work.
Worldwide, Saab Seaeye robots play a dominant role in offshore renewables, as they are technologically suited for the challenges involved in building and maintaining structures and interconnections.
The Cougar XTi is a particular favourite. With its six powerful thrusters it can hold steady in cross currents and operate with precise manoeuvrability whilst fitted with a wide array of equipment.
Kaiyo's Cougar comes with four Imenco cameras, a Tritech SeaKing sonar, Nortek DVL and station-keeping software, and a five-function heavy duty manipulator with camera.
Its intelligent iCON™ behaviour-based ecosystem endows each device with its own microprocessor for individual control and real-time feedback, in a modular future-flexible system that allows for further development and innovation.
The entire Kaiyo Cougar XTi operational configuration includes a launch and recovery system (LARS), tether management system (TMS) and 20ft control cabin and workshop.
Supporting the successful acquisition of the Cougar and other robotic systems is Saab Seaeye's distributor in Japan, Marimex Japan K.K.
Saab Seaeye is world leader in electric underwater robotics.
Kaiyo Engineering is a long-established research and observation company that undertakes a variety of projects including collecting, analysing, evaluating and reporting data.
For more information contact: