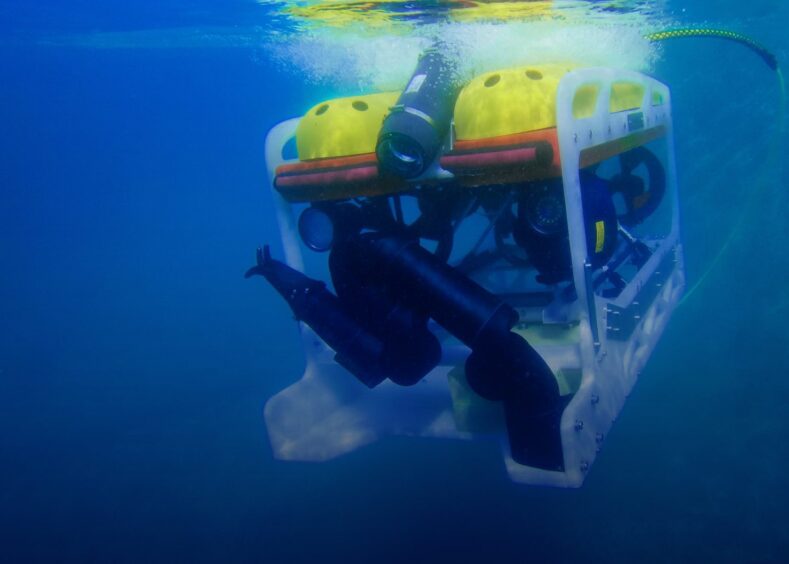 Aberdeen subsea equipment provider Ashtead Technology has signed an exclusive rental agreement with Australian firm Reach Robotics.
Sydney-based Reach Robotics manufactures all-electric robotic arm solutions for inspection class remote operated vehicles (ROVs).
Under the terms of the agreement, Ashtead Technology (AIM: AT.) will be the exclusive rental partner for all Reach Robotics manipulators.
The robotic manipulators enable inspection, maintenance and repair tasks usually reserved for more expensive work-class ROVs.
Ashtead Technology said the Reach Robotics ROV manipulators are compact, lightweight and "offer best-in-class performance designed for operating in harsh environments".
Ashtead Technology regional director for Europe Brett Lestrange said the agreement strengthens the company's existing inventory of manipulator equipment.
"(This agreement is) allowing us to offer a more comprehensive range of solutions to support our customers' ROV tooling applications," he said.
"It also demonstrates our ongoing commitment to the global offshore energy market by offering the latest and most advanced technologies to support our customers' projects worldwide."
Reach Robotics commercial director Anders Ridley-Smith said the rental agreement is an important strategic opportunity for the company, founded in 2016.
"For us, finding the right rental partner was all about reach, reputation and, to be frank, enthusiasm," he said.
"We're confident in the value our electric manipulators can bring to a service provider's operations, and also in Ashtead Technology's ability to help maximise their availability.
"With Ashtead Technology's global reach, this rental agreement is an important strategic opportunity for Reach Robotics and will significantly support the steep growth of our business."