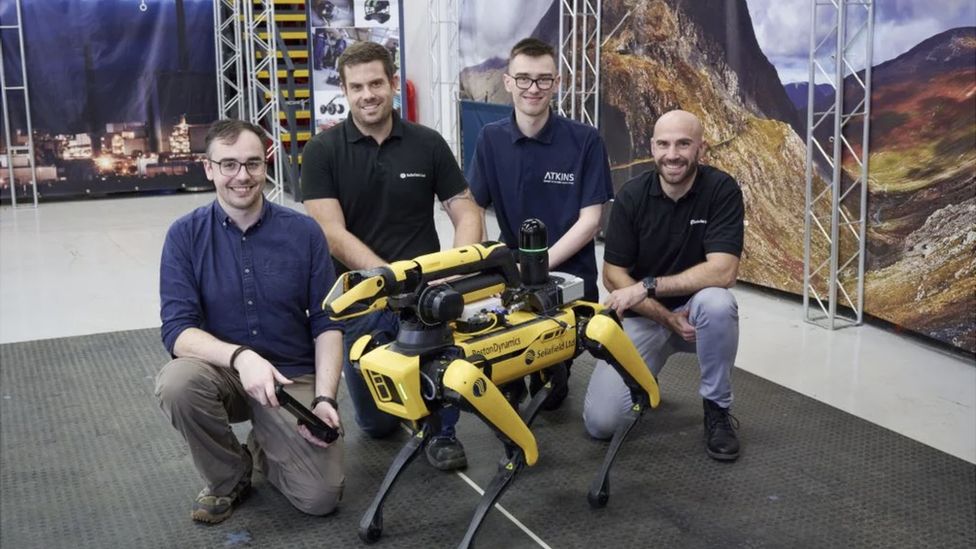 A robotic dog is being used in an operation to clear radioactive waste from the Sellafield nuclear site in Cumbria.
Engineers said the mechanical hound, Spot, reduced the need for humans to enter areas "difficult to decommission".
It is able to produce three-dimensional scans from inside hazardous buildings, some filled with asbestos.
The site ceased production of nuclear power in 2003 and is being cleaned up.
The robot, which is maintained and adapted by the Engineering Centre of Excellence in Cleator Moor, uses a light detection and ranging laser scanning (LiDAR) system.
It is then able to create a 3D moveable image of its environment, allowing engineers to carry out inspections and create future clean-up plans.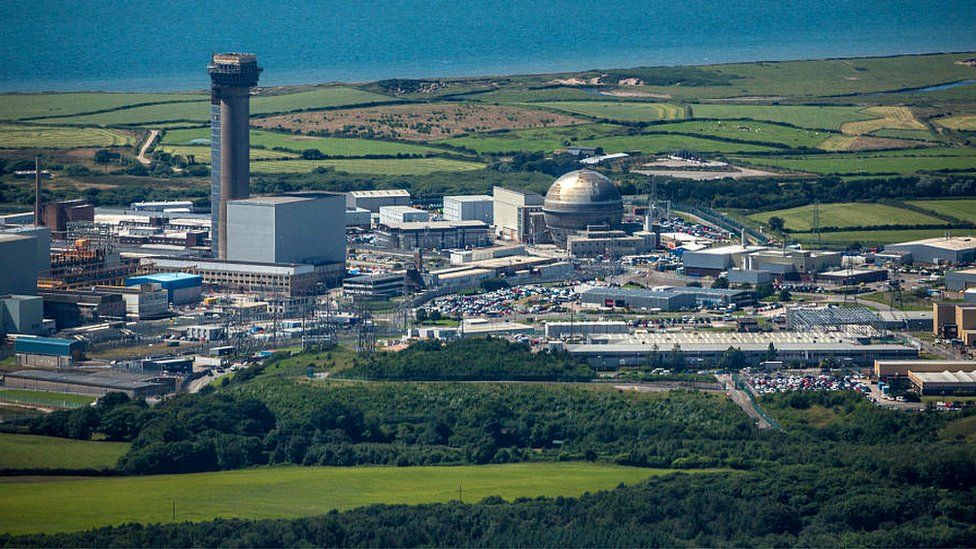 Deon Bulman, remotely operated vehicle (ROV) equipment programme lead at Sellafield Ltd, which is decommissioning the site, told BBC Radio Cumbria that data from inside of structures quickly relayed to project staff to help them "decommission them as fast as possible".
"The technology is here to support people, not replace them, and those that embrace it soon see the advantages", he said.
"If we can do one task that removes the need for a person to enter a hazardous area, that's a win."
Spot, originally developed by Boston Dynamics in the United States, is now routinely used in the inspections of buildings, equipment and in the sorting of waste.
It recently carried out work at the site's Calder Hall, where asbestos has made much of the area highly dangerous and largely inaccessible for staff.
Sellafield ROV equipment engineer Calvin Syme said other nuclear firms were now hoping to use the technology developed in Cumbria.
He said: "Since the introduction of this technology we've really been at the forefront of testing it and adjusting it to our needs.
"We've seen supply chain colleagues deploying the same technology at other nuclear sites following our success."
The firm has committed to further plans to develop ROVs, including those which can detect dangerous gases in buildings before staff are allowed to enter, adding that it is "embracing remote technologies".